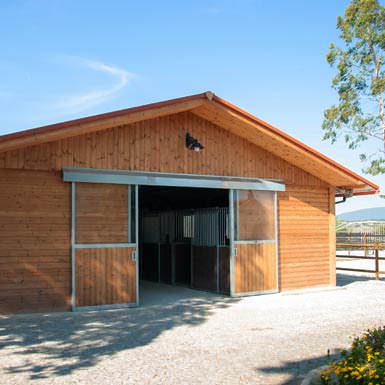 Our American barns are the perfect and most professional solution for horse stabling.
This construction is very versatile: It is possible to have tacking areas, tack rooms, hay storage areas, or even an office.
This type of building for horse stalls is made with 45mm thickness wooden walls and roofing with insolation- the building achieves always very comfortable temperatures inside. The height of this buildings, combined with special openings, provides a very good ventilation and air quality inside it.
You can have all your needs for a horse stable in one roof! It is also possible to have exterior doors on each box to access individual horse paddocks.