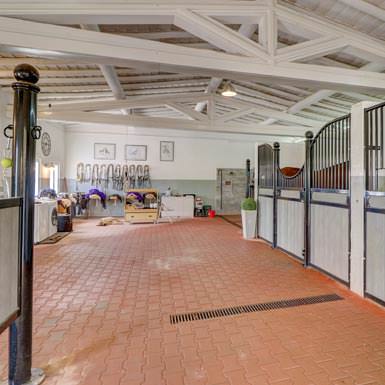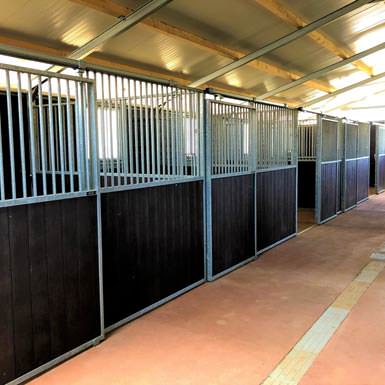 Standard model
It is our most economic model. It is very robust and very practical.
"C" shaped steel profiles with 3mm thickness
Walls with 2,2m high and 50mm thickness
Bars with 22mm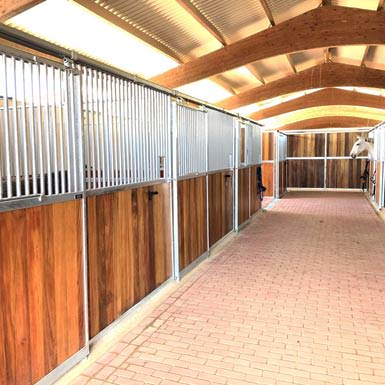 Professional model
It is made with double Wall profile (Corton exclusive), which provides an extremely solid construction to the panel
Bars with 28mm
Walls with 2,3m high and 50mm thickness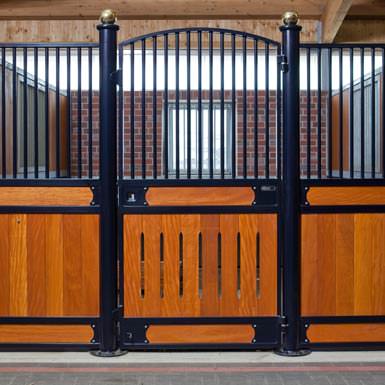 Classical design stables
They are manufactured from high-quality materials with an excellent finish and ornamental elements – our design stalls are a treat for the eye and largely determine the appearance of your stable
We have several models of classical design horse stalls- for further information please check our catalogue here.