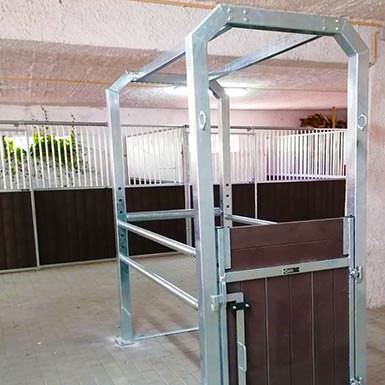 Horse stocks are an important equipment for animal care. It is indispensable in vet clinics or breeding centres.
 We have available 3 different models, all extremely strong and functionals.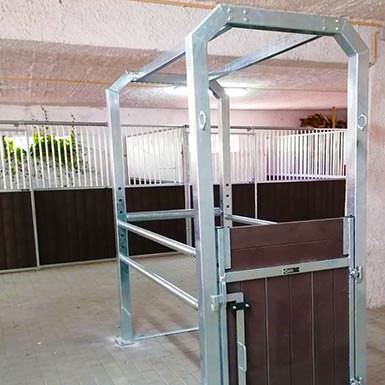 Model 1
With adjustable side bars.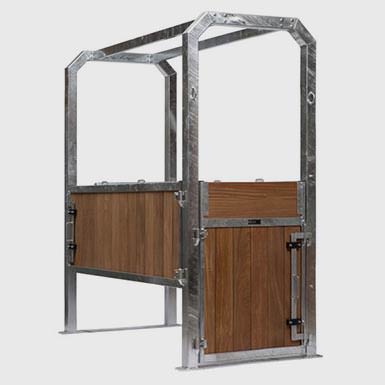 Model 2
With side door.
In this model, the front bar can be adjusted for smaller animals.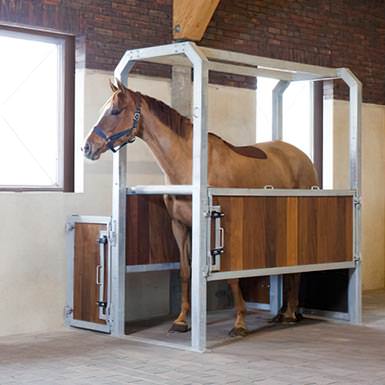 Model 3
With side door.
Including 2 side doors for the foal – to be fixed to an existing wall.