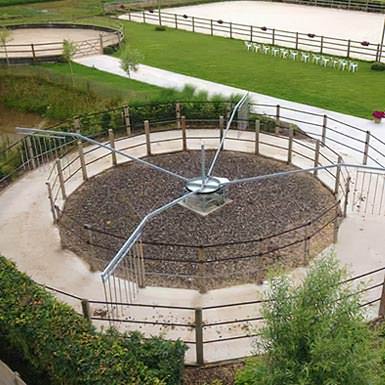 Our horse walkers, from Hippocenter has been developed to meet your requirements. They are the world leaders, with a super competitive price.
Simple to use, it includes a set programme for changing direction automatically every 10 minutes. Capable of reaching a speed of 20 km/h, it offers the possibility of working at the walk and trot. With 100% galvanised steel construction, it withstands the passage of time perfectly. This horse walker can be sold separately or with several options of fences, roofing's, and some extras
Our horse walkers can be built with diameters from 10 to 20m and from 3 to 8 horses. Their 220v engine 0,75W is very economic and silent.