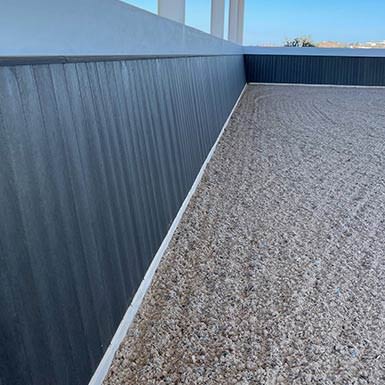 ​Indoor arena kickboard has an important role in terms of the rider's and horse's safety. It prevents rider and horse to touch and scratch the wall thus avoiding eventual accidents.
​Our range of kickboards for indoor arenas are made of synthetic boards as well as in wood.
They are made with high quality finishings and details to assure a long-lasting life span, with a stylish and beautiful look.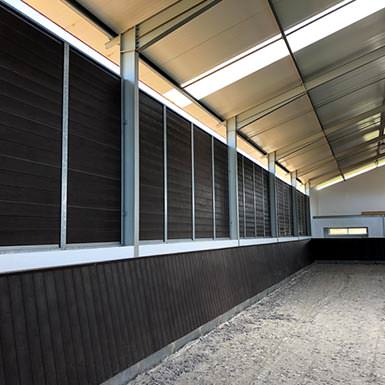 Synthetic kickboard
Tongue and Groove boards 28mm thickness
Synthetic Support beams
Maintenance free
Washable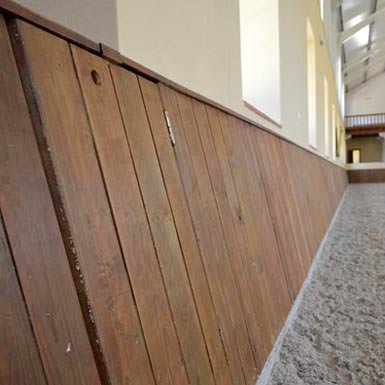 Wooden kickboard
Tongue and Groove boards 45mm thickness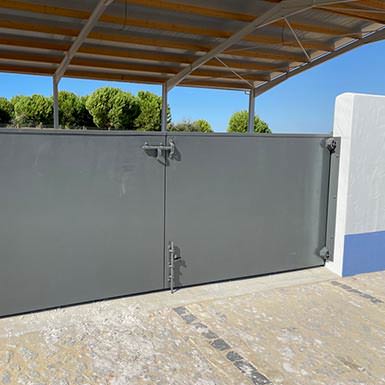 Kickboard gates
Interior Steel frame
Exterior coating with maritime plywood
Adjustable hinges
Includes all the hardware