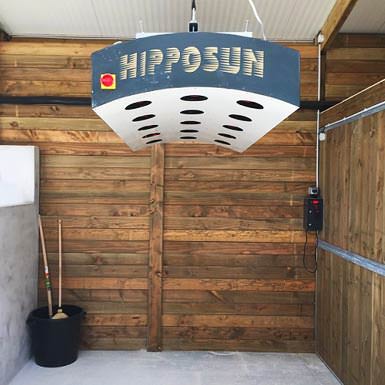 The Hippocenter horse solarium is designed to dry and/or warm up your horses with a dual effect.
The lamps provide heat which is propelled by fans situated to the rear of the solarium. This diffuse heat reaches all parts of your horse, even the most distant. The average drying time is estimated as 23 minutes with our 15-lamp model and 18 minutes with the 30-lamp model. An elevator can be added as an option, for yards with horses of different sizes.
A token box can be installed on both models, to control use and obtain a return on the investment.